Effect of sea level on topography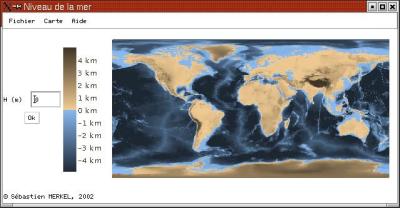 This page collects different tools to calculate the effect of a change in sea level on the topography for different regions of the world, such as Europe, Japan, the United States, South-East Asia or France.
There are two versions:
Some applets that can be directly executed in a browser window.
An application offering more functionnalities such as printing or saving the maps in image format (french only, with topographies for France, Europe and the World)
Obviously, you can download and distribute these tools as much as you like.